Marine loading arm at a power plant collided
by
cement carrier
A coaster intended to moor along the quay at a power plant at Rotterdam-Maasvlakte in ballast condition. Due to the stormy wind during manoeuvring along the quayside, starboard-aft corner of the vessel got stuck with the support jacks on the ship's manifold connection of the Marine Loading Arm for Ammonium in way.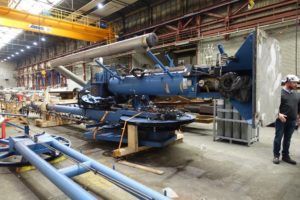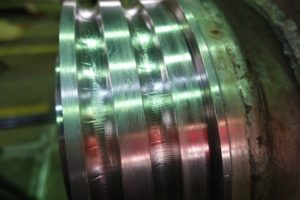 Owners of the vessel were kept responsible for damages on the MLA. We were appointed by German insurers of the vessel and carrier out survey on site. During this survey it was concluded that the complete MLA  had to be dismantled.
We insisted that several repair firms should issue a repair quotation. Finally, the manufacturer of the MLA issued the most competitive offer. The MLA was dismounted and transported to the workshop at Germany, where the MLA was dismantled completely. Follow-up survey was conducted by us in the workshop of the manufacturer and full extent of damages was ascertained and reported.